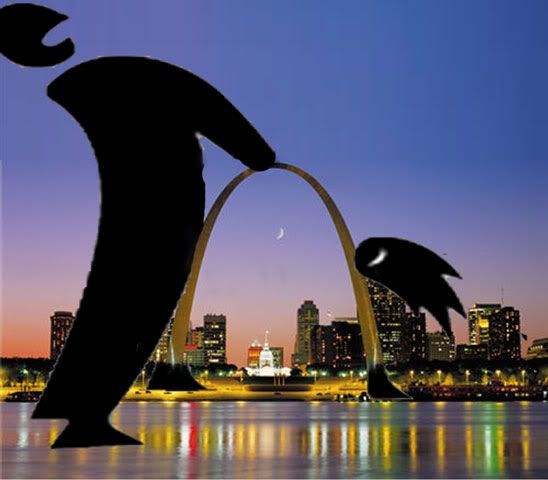 The only thing r5 hates more than a sandbagger is St Louis inferiority complex. Football, baseball, rappers, and now cyclocross- KC be kickin your asses all across the board. r5 has checked out the St Loser cross scene and it is some serious weak sauce. Probably the same nasty sauce you spread on that crackers and cheese concoction you call
PIZZA
.
r5's prediction for
Hermann Cross
this weekend: a podium sweep by the boys in
orange
. (BTW what the hell is
Luke
doing
lining up
for the 3's??)
FrozeBalls
, Bigshark, Dogfish you all are gonna get bent.
r5 is also issuing a challenge for
STATE CHAMPIONSHIPS
: load up the shortbus and get your lazy asses over here and see if you can even sniff the podium in ANY CATEGORY.
It'll be like 1985 again and our 'baggers will get
Denkinger
on your asses.