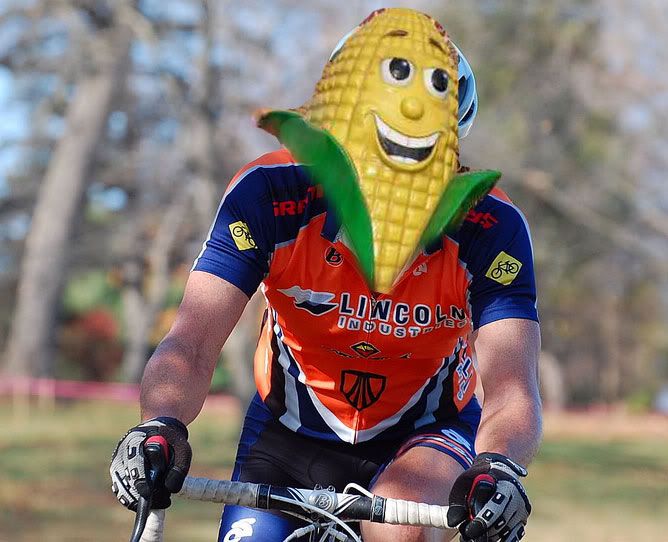 When r5 was in college, an anatomy professor was lecturing on the digestive system and stated that it takes 8 hours for food to go from mouth to butt. r5 knew better and wanted to know "Why does corn come out quicker?" Professor was stumped.
As cyclocross mirrors life, r5 found a couple of kernels from Nubraska in the sandbagging pile of turd worthy of being called out:
Crist the Cornking
and
Husker-DooDoo-Schmidt
.
Last year at Capital Cup, Cornking had a big crash yet still motored up to finish 2nd, dusting a solid local field. At Boulevard Cup, he simply rode away from the outclassed pack. With high placings at Jingle Cross, he cemented his status as a bagger who definitely needs to CTFU.
His buddy Husker-Doodoo-Schmidt finished 23 races as a Cat4 in 2009, winning one and placing top 5 multiple times. His cat4 tenure has almost been as long as
Pumpkin' Head's
who finally appears to have CTFU'd this year.
On a scale of 1-10, both of these guys score perfect 10s.