Yeah,
Tristina
did it again and stomped the beginner 4's. Seriously, s/he should double up and do the womens field as well (I bet lil KRocket would smoke him). Forget the rules and the fact that he has way more than enough points to upgrade already. Look at who he is currently racing against and decide on how proud you should be to stomp the slow kids. Do "stand up guys" beat down on guys like this: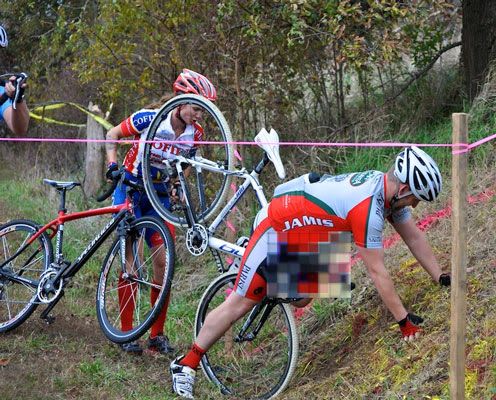 Look, if you can ride hard for 30 minutes and safely clear the barriers while holding in the puke, then you can go ahead and get out of the 4's.
On a bagger scale of 1-10,
Tristina
scores a 12.
On a related note, r5 heard that the "first timers" race was a success. Maybe this type of event should be added to future races. Congrats to the dozen or so new racers who are now eligible to be called out!