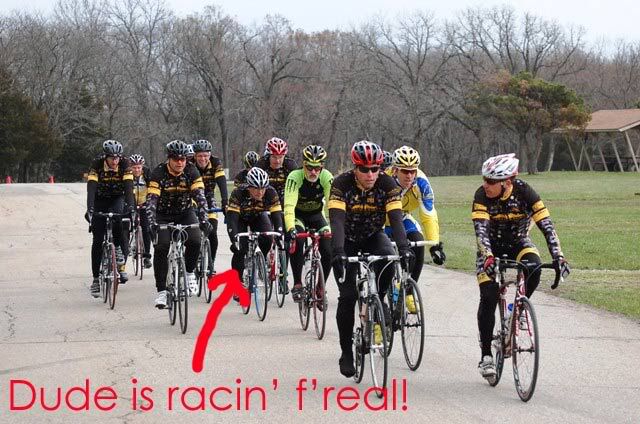 r5 thinks is pretty damn cool that Santa Fe Bikes gets all these people into racing. There was nothin but a sea of black and gold at the latest Spring Flings cuz all the other posers in town are too scared of a little moisture. (thats what she said) What happened to all the Bike Shack and Cycle City baggers that used to populate the 5's?
Gotta say a couple things though: this is a damn crit, so whats up with the
JB'ing
up front and dudes all on their hoods? I only see one dude in proper racing position. He will be a future sandbagger for sure.