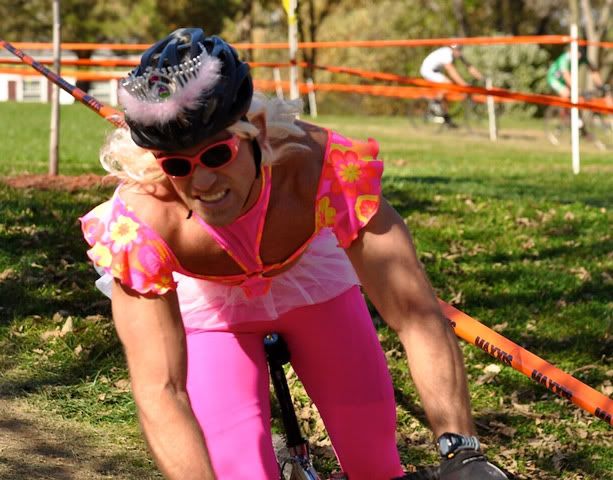 What more can r5 say? If you can still podium in that getup, theres no doubt yer a bagger!
Its a shame 360 and none of the Open guys got into the holiday spirit. Bunch of fun-haters. r5 bets those guys all had their lights off Halloween night too. Can't have no candy in the house when you're still trying to fit into that wedding dress. And no
P-Coletrain
, that nasty Mr Goodbody skinsuit doesn't count. Its a wonder more people don't crash while sitting behind you.
Cat3 baggers, your time is almost up...