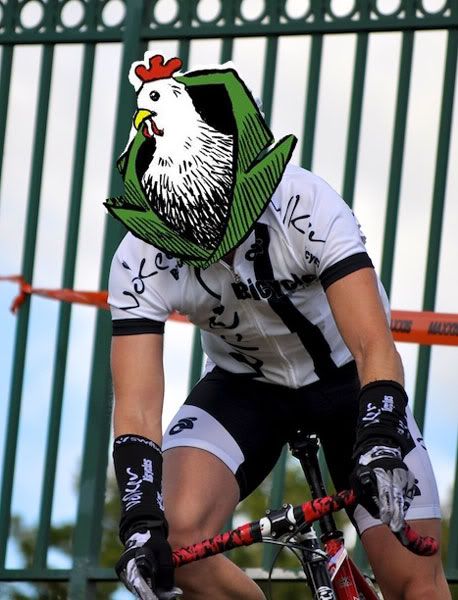 There seems to be a dearth of 3's this year with the open class at Boss Cross being the larger field! Could it be the crazy ass 60 minute race time? Or could it be some of the 4's are big time baggin'??
This
Cat3 dodgin bagger
is off to an impressive start to the year: a 2nd at Manions and two wins last weekend in the porked out 4's (boy was that a fat boy course). With at least 18 points scored and 11+ starts, this dude is done in the 4's.
On a 'bagger scale of 1-10, he gets a 7. -1 for the tattoo. +1 for the wussy wrist warmers- damn it wasnt that cold! Shake the sand out of your vajay-jay Roger and CTFU!