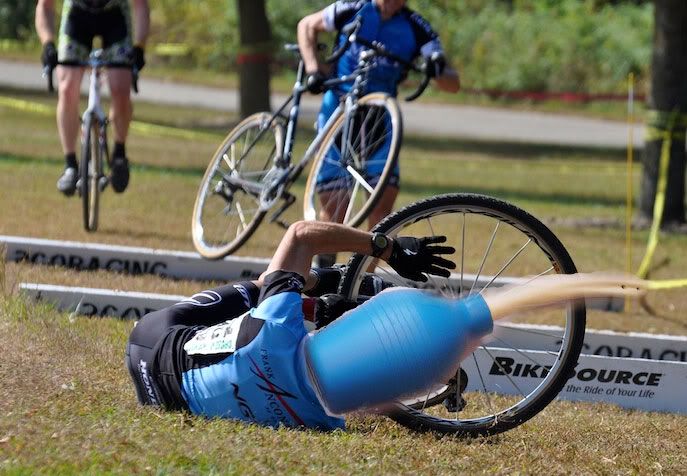 Whats worse than a sandbagger? A goddamn cheater!! r5 got a bunch of reports about dudes who thought it would be cool to ride around the barriers at Cross Out Cancer. Like
Fun-Bobby
until r5 and other racers started yelling at him for being a big douche. This picture is what you call karma, jackass.
You are at a cross race which is supposed to be fun. You are raising money to fight cancer which sucks. So you chumps who rode around the barriers must hate fun and love cancer.
Like this dude who should know much better- (correction: upon further review of the pictures, Shmalt-liquor just about ate it and was avoiding a wipeout so he is excused)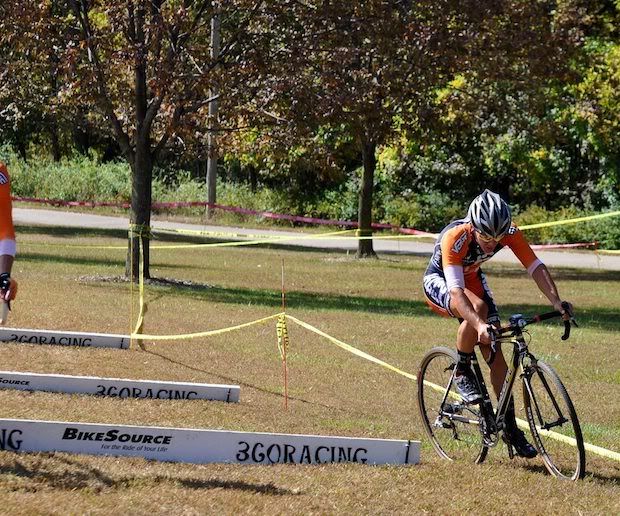 Those of you who cheated disrespected your fellow racers and the small but dedicated Livestrong Army who worked hard to put on a great race. Contador may have juiced. The whole peloton probably is juiced. But at least none of them got caught taking a detour around the Tourmalet.
On a scale of 1-10, you assholes who rode around the barriers score a +15 on the douchebag scale.