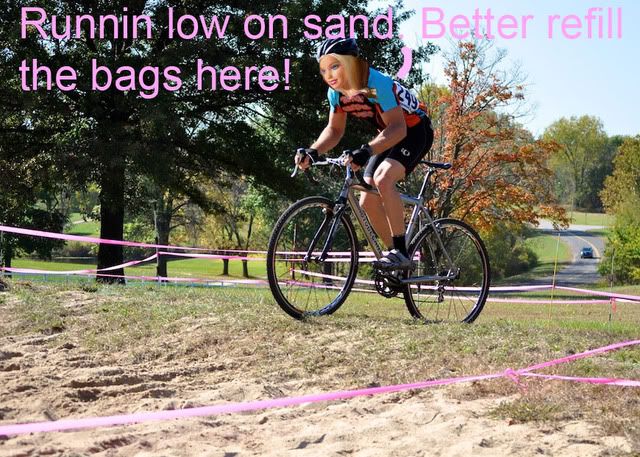 This
mail order bike riding sack-less wuss
has been baggin the 4's for THREE YEARS. In 2008 he had TWO WINS and 7 top 6 finishes in 11 races overall. Two years later he's still in the 4s and bagged a win and a 2nd over the weekend, losing only to
Roger Dodger
but still a solid minute ahead of the Fat4s. Yeah, he's waaaay over due to CTFU. Since he does have a
girl's name
, he might as well line up with the women as well.
On a scale of 1-10, this dude scores an 11. +1 for the internet bike.
r5's advice to the 4s who are getting smoked by the same top 5 baggers: go ahead an CTFU and ditch those douches. Racing against faster guys for twice the distance WILL MAKE YOU FASTER. There is no glory in winning the 4's.
And for you folks who are inspired by this blog to someday be a bagger too, come out to Smithville this weekend for the
beginners race
. There is the regular so called "cat4 beginners" category where you'll find 'baggers like Tristan, and for this weekend only, a true "never done this before beginners category" and FREE clinic at 9am. Some of the snotty roadies out there may make it seem like an elite closed scene but once you pin on a number, you are every bit a part of the CX community.
r5 has added a new poll feature so you too can vote. Results will be added to each entry later.