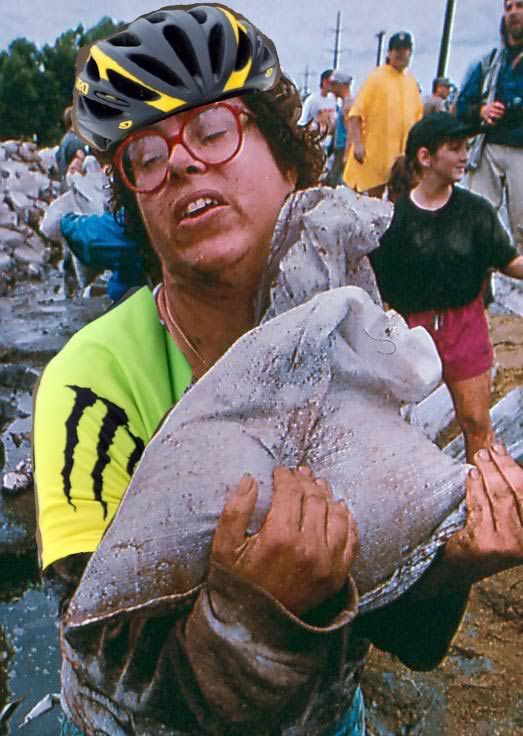 Tell r5 how this makes sense:
"The 2010 NEET criterium series is drawing 75% of its riders from category 1-3. As a result, beginning April 6 the "A" event will consist of category 1-3 riders and the "B" event will host categories 4-5."
Cat4's have been doing the A-race for years without a problem. Some of them finish in the top 10. Even some 5's have snuck in on occasion. So why the change now? r5's guess is that 360 wants the equivalent of taking the ball home and not letting anyone else play.
This is what typically happens in the B-race: about 10 guys simply ride off the front without having to attack while the remaining 30 dudes time trial for about 30 minutes. Pack skills learned= ZERO. Cornering skills learned= ZERO.
What do you think will happen when you force the Cat4's who have been hangin in the A-race at 28mph to ride the B-race where the average speed is closer to 21? Its gonna be 40 dudes who paid $60 to ride in a bike rodeo. The 4's might as well go hammer the yuppie racer wanna-bes group rides like Blue Moose. At least thats free and they probably won't have to look at any stupid ass 360 jerseys.
And BTW, if you were part of the pack that dropped out last night after the rain, then you should be forced to do the B-race because you're a bunch of pussies.