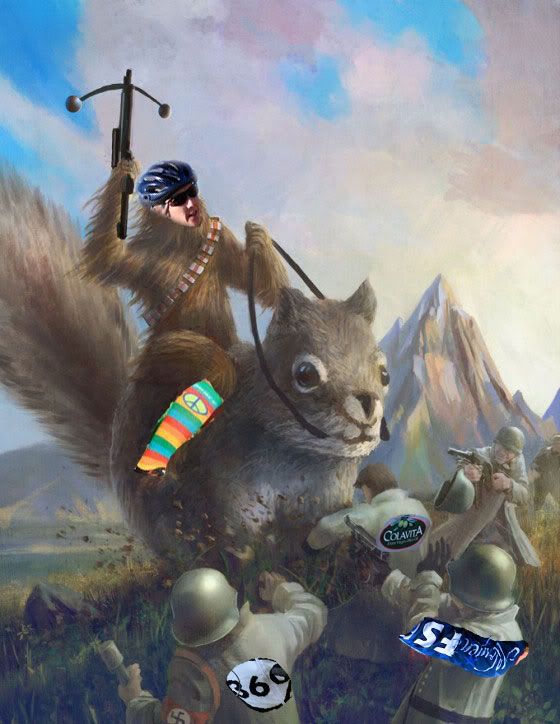 Ladies and gentlemen, r5 presents to you sandbaggerkc's first girl-bagger!
Even though
Chewbecca
probably eats dinner at 3pm and is in bed by the early evening newscast, she races like she just stole a pack of hearing aid batteries from Walgreens. Her record is littered with 1's and 2's: this year she has no less than 6 wins and 5 second places!! Chewbecca could jump into the "men's" 4s and eat all their lunches and you know a few of those guys could stand to go on a diet.
On a scale of 1-10, Chewbecca scores a 9. -1 for the funky socks.
PS: A reminder to St Louis CX'ers as to
whats to come this weekend....