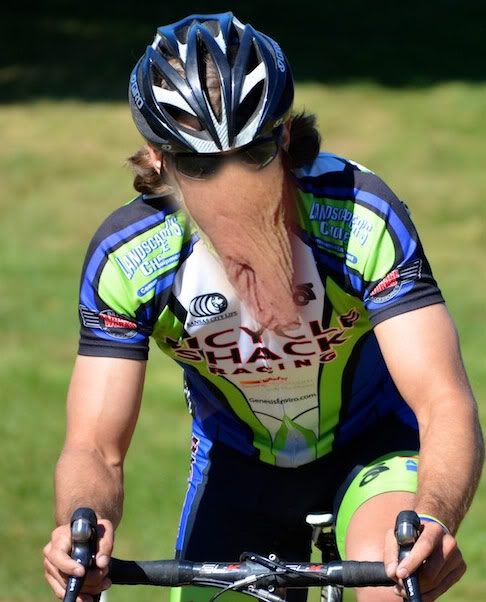 This
dude
gives baggin' a new meaning.
Foreskinner
has been on a tear this year. He has won his last three races by more than just a few inches. In fact not only did he lap most of the 3's at Boss Cross, he caught up with the 8th place dude in the OPEN!
On a bagger scale of 1-10, this dude scores a 10. His weener scores a 1 inch. TIME TO SACK UP AND CAT THE FUCK UP dawg!
BTW, you Open pricks, cough *JENSEN*, need to get the fuck off the course while us 3s who pay good money to race. You assholes would throw a fit if one of us were warming up while you were racing so have some respect and get lost.