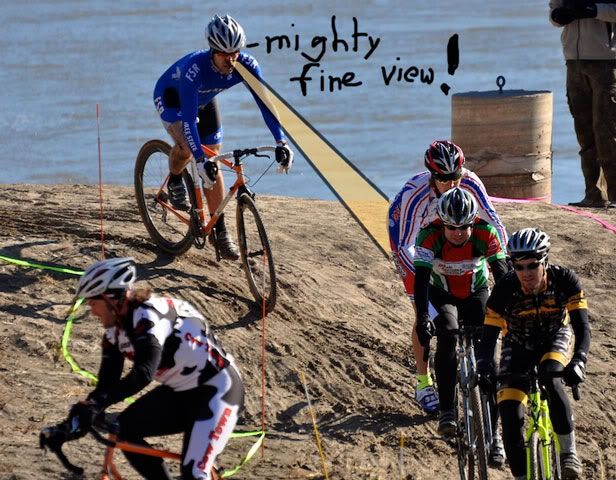 Colonchecks
been trollin the 4's far too long and r5 has a few guesses as to why. Dude has two FULL seasons of 'cross under his belt with a total of over 20 races and most recently a couple wins where he totally annihilated the field. New year= new license- time to CTFU Coloncheck. There's plenty of plump rumps in the 3's to check out.
On a bagger scale of 1-10, this dude scores a 9.5 . +1 for rollin carbon tubbies in the 4's. -1 for old school steel. -0.5 for the wookie fur legs.
KC Sandbagger bonus: pick out the 2nd bagger in this photo!